instructions / la notice
Originally released in 2001, This work has been updated and translated to english in april 2010.
The idea is to make an object that contains the instructions of its own transformation/destruction.
I collect images, so if you made a paper-ball of it, please send me some pictures by mail of post it on my facebook page.
david§lasnier.me
http://www.facebook.com/lasnierdavid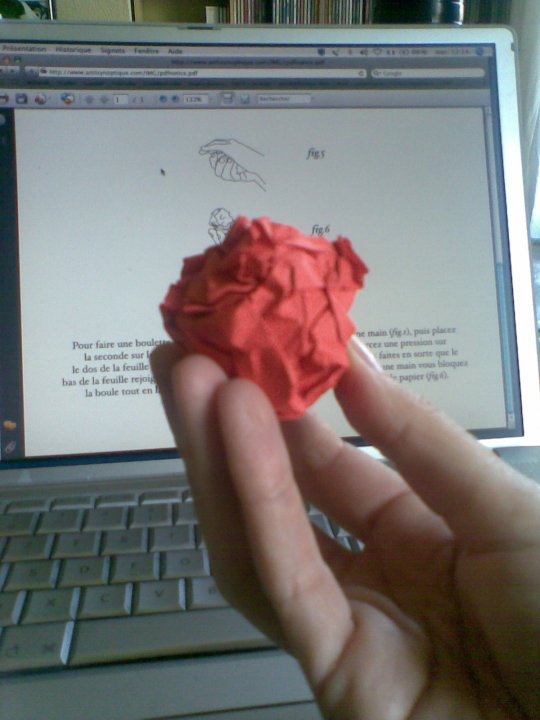 Picture by Stephanie Majoral
Picture by Delphine Majoral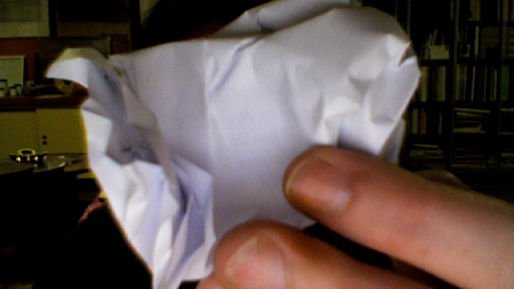 Picture by Alexandre
Picture by Jérôme Marietti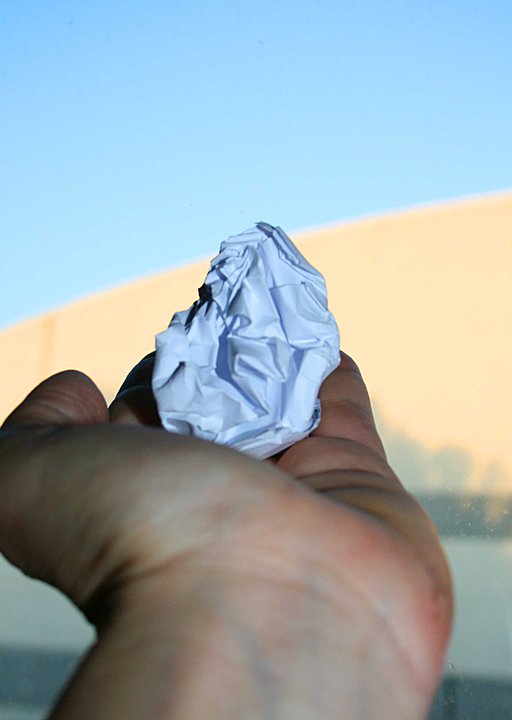 Picture by Isabelle Jobart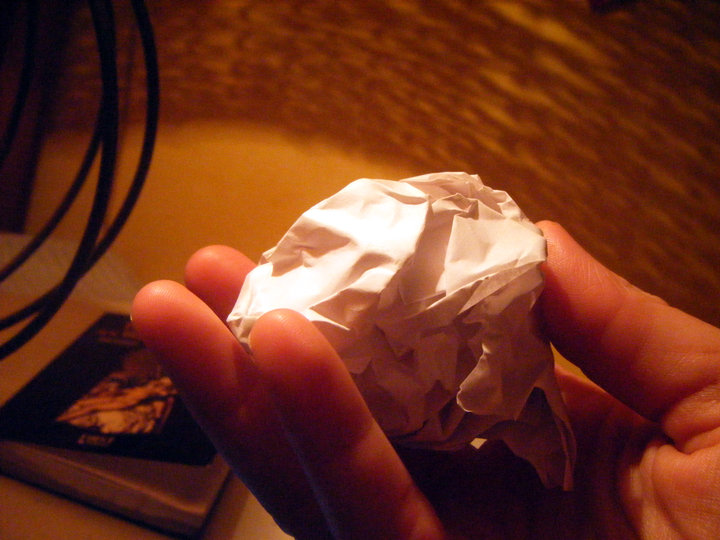 Picture by Élise Touanen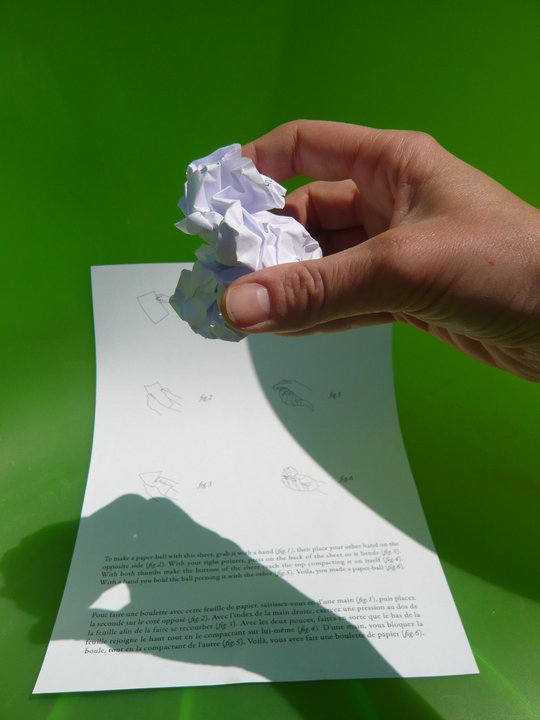 Picture by Peggy Despres